Our Lady of Victories Catholic Primary School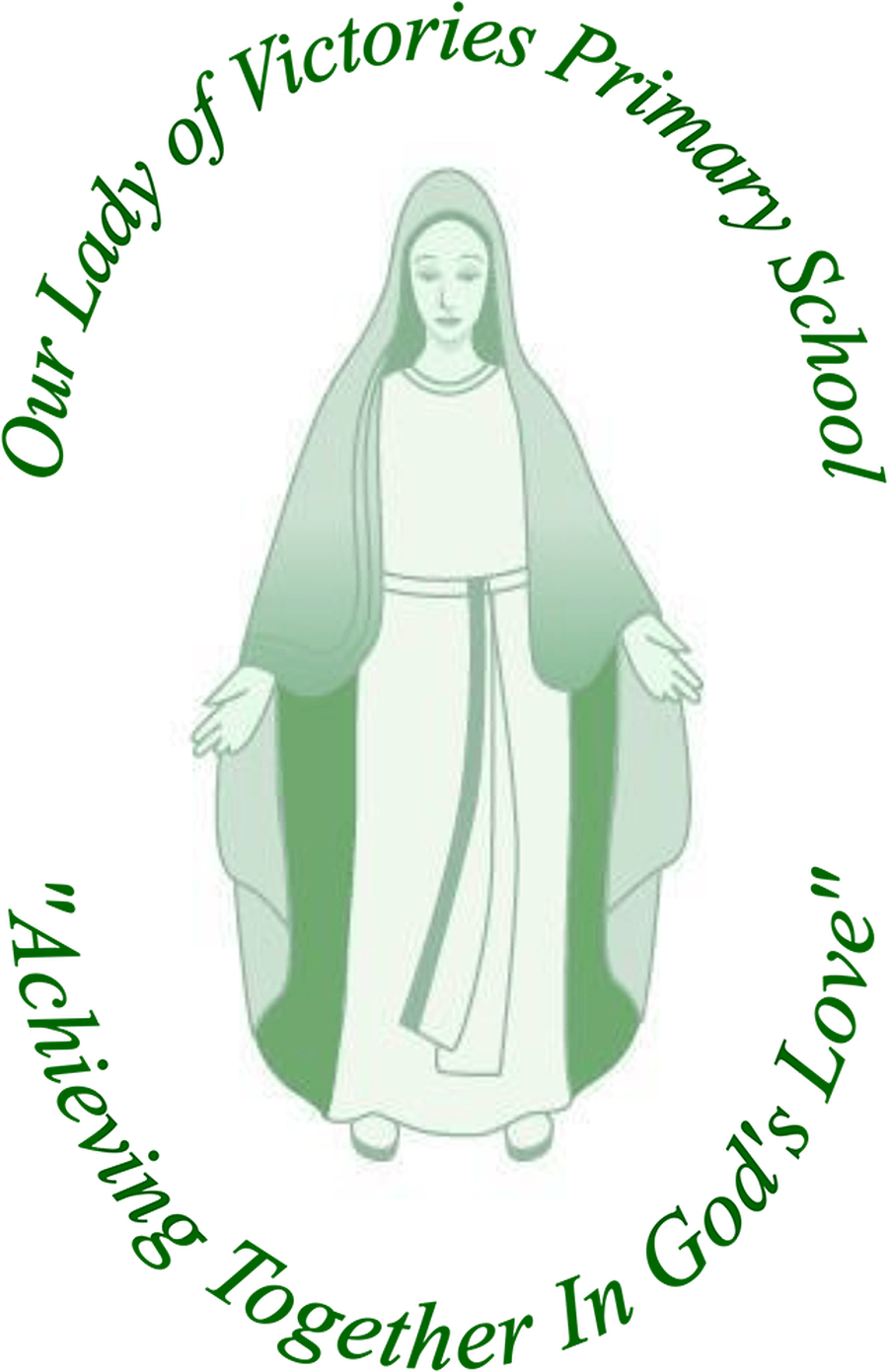 We want all children at Our Lady Victories to be happy and we try to achieve this by giving our children what we believe are the best days of their lives. We want them to feel safe and secure. We want them to be able to pray, to learn about God's wonderful world, work and play together in a loving and respectful way. We believe that good behaviour is very important and that children and adults can work alongside each other showing mutual respect and care for the environment in which they live. We are keen to work with parents, encouraging our children to grow spiritually, academically, personally and socially. We strive for excellence in all we do. We believe that education should be an adventure and we want all our children to experience wonder and awe through our outstanding curriculum.
Our aim is to enable our children to become:
Spiritual beings who have positive social morals and values and know the joy of Christ as their friend.

Successful learners who enjoy learning, make progress and achieve their full potential.

Confident individuals who are able to live safe, healthy and fulfilling lives.

Responsible citizens who make a positive contribution to society.
We endeavour to do this by giving our children:
A deeply comprehensive Catholic curriculum, including the teaching of other faiths.

A thorough grounding in the basics of English, Maths and ICT.
A breadth of experience in Science, Arts, Geography, History, Languages and PE.
Creative and innovative learning experiences which value first hand experiences, support personal development and responsibility.

A lifelong love of learning.
Mission Statement.
We are committed to developing a diverse community of excellence driven by the values of love, forgiveness, trust and acceptance.
With Christ at the centre of all leaning, we will inspire every individual to have the confidence to develop their unique potential and be a responsible, effective member of society.
We offer a school that is: safe, creative and exciting. Together we will achieve in God's love.
Executive Headteacher:
Mr John Devlin
Head of School:
Mrs Catherine Mitchell
Address:
Guard House Road
Keighley
West Yorkshire
BD22 6JP
Website:
Telephone:
01535 607149
Fax:
01535 609271
URN:
141059
Joined:
1st July 2014
Number of Pupils:
247
Twitter:
OUR LADY OF VICTORIES NEWS STORIES
Autumn 1 2019.
Click HERE to read our Autumn 1 newsletter from our Assistant Head, Mrs Los.
Summer 1 - News
Click HERE to read about what's been happening at Our Lady of Victories, during the Summer 1 term.
Spring 2 - News
Click HERE to read about what's been happening at Our Lady of Victories, during the Spring 2 term.
Spring 1 - News
Click HERE to read about the wonderful adventures we have been having at Our Lady of Victories.