St Walburga's Catholic Primary School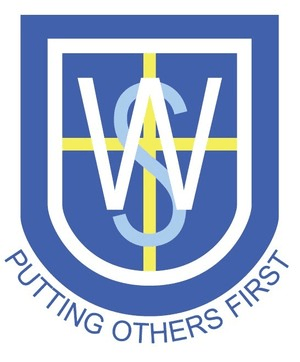 At St Walburga's we celebrate that we are all members of God's loving family. We do our best to follow Jesus by putting others first. Our school is a happy and safe place where we learn, have fun together, do well and achieve our full potential.
Aims:
To create an environment in which pupils can experience the pleasure that comes from success in learning, thereby building self-confidence and self-motivation.
To help pupils acquire intellectual skills and apply them at levels commensurate with their ability
To strive to develop children's initiative, independence and sense of responsibility.
To encourage pupils to have respect for others and to help the community.
To prepare pupils for the demands of a rapidly changing society with due regard for equality and opportunity.
To provide a climate in which enquiring minds are encouraged to question, investigate and in which creativity can flourish.
To develop good relationships within and beyond the school and recognise the importance of partnership and communication.
To develop a positive attitude towards education as a continuing process.
All staff and governors will endeavour to fulfil these aims by:
Allowing our Catholic values and attitudes of trust, respect, tolerance, honesty and forgiveness to permeate each area of experience and learning in the school.
Promoting equality of opportunity, encouraging all staff and pupils to develop fully their gifts and talents and value each of them in the contributions they make to the life of the school.
Promoting a broad and balanced curriculum which is relevant to the present and prospective needs of the children, and which will promote high standards of learning.
Providing for the personal welfare, social development and guidance of all in a loving atmosphere where all feel secure, included and have full access to the curriculum.
Encouraging mutual respect, support, relationships: pupil/adult, pupil/pupil, adult/adult.
Creating an environment which promotes positive attitudes and leads to the celebration of individual and collective success.
Fostering by example, by teaching and by encouragement concern for others and awareness and respect for people and other cultures and beliefs.
Telephone
01274 531102 or 01274 593634
Email
office@wal.bcwcat.co.uk
Address
Victoria Park, Shipley, West Yorkshire, BD18 4RL
Website
https://www.stwalburgas.co.uk/