St William's Catholic Primary School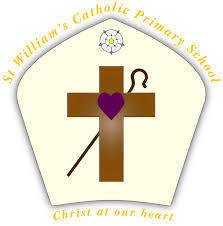 A very warm welcome to our website. It aims to introduce you to our successful,
family-friendly Catholic school.
Our dedicated Staff, Local Academy Council and Local Community, strive to enable
all members of St. William's School to grow personally, academically, socially and
spiritually, with God at the centre of our lives.
If you would like a paper copy of any of the information on this website, please
contact us using: office@wil.bcwcat.co.uk